What's travel nursing like with CareTeam?
Whether you're just dipping your toe into travel nursing for the first time or you've been doing it a while, working with CareTeam is something new to you. We'd like to show you what it's like.
Our nurses receive benefits, including a 401k.
You had benefits and a 401k as a staff nurse. Careteam has benefits and a 401k too. Our staff will work with you to transition to one of our plans as smoothly as possible
Your CareTeam recruiter can help you search for a place to stay.
You have a travel stipend through each contract to cover basic living expenses. If needed, Your CareTeam recruiter can help you search for a place to stay on your upcoming placement.
Canceled contracts are rare.
We usually have 2-4 weeks notice if an accepted contract is canceled. Then, we help you find your next assignment to replace the canceled one.
Covid response pay rates are returning to normal.
Travel nursing is highly paid because it gets skilled nurses where they're urgently needed. Covid heightened both the urgency and number of nurses needed. Post-Covid, those needs are going back to normal levels.
You have the freedom to come and go with CareTeam.
If you're new to this or already working with another agency, you might be concerned about getting locked into an agency that just doesn't fit you well. You've got nothing to worry about. You have the freedom to come and go with CareTeam.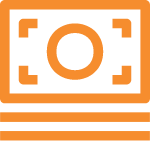 You're probably interested in travel nursing for the money.
Hey, we are too! If you don't get paid, we don't get paid. And a better contract for you is also a better contract for us. That's why we're a team. We know good pay for good work is exactly what you deserve. You might also be interested in the travel.
If you're young and not tied down it can be exciting. Go to intriguing, far-off places and get paid for it. Or, if you're older and have a newly-emptied nest, some freedom to travel can be a long-awaited change for you.
But we've found that a lot of our nurses can find consistent travel jobs within driving distance of their homes.

Travel doesn't have to mean flying across the continent.
Use our job board to find the right fit for you.
Do you want the highest pay? An adventurous location? Or something close enough to drive to?
Find your fit and apply for it.
Once everyone involved says "yes" we're off to the races.
A typical job will start in 3-4 weeks.
There are drugs to screen for, backgrounds to check, licensure to verify, and any other requirements to meet for your destination facility. It sounds daunting, but that's why you have us.
Our credentialing team will walk you through each step.
Our goal is to get you cleared to work a week out from your start date. And once we get you through credentialing the first time, it's a lot easier the next.
You're never on your own.
You're a good nurse. We're the team simplifying the process and supporting you through it.
While you're working your current job, we'll help you find your next one.
You can line up work nearly back-to-back, or give yourself some space for rest. That's the advantage of travel nursing!
What if I have a problem?
Constant floating
Maybe you don't have time to document patient care. Or you don't have time to understand what each patient needs. Let us know. We'll work with you to develop a plan to address your concerns, whether we coach you through talking to your manager or we have to reach out to them ourselves
High-intensity assignment
The intensity of travel nursing can be a surprise. The pay is high because you're coming into a situation where they're already understaffed. You're the help they need. It can be stressful. But you should be well-supported by the staff nurses. If you're not, we're always here to support and advocate for you.
Not as advertised
Rarely, your assignment will be significantly different than what you were told in an interview or promised in a job description. There might be patient ratios you feel are unsafe. This is really serious. Let us know immediately, and we'll work with you to ensure you're able to give the best care possible to your patients. The offering facility has an obligation to fulfill what they've promised, and we'll advocate for that alongside you.